5 Discovery Skills For Innovation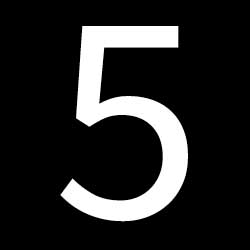 Discovery Skills
In the book "The Innovator's DNA," authors Dyer, Gregersen, and Christensen build on what they know about disruptive innovation, to show how individuals can develop the skills necessary to move progressively from idea to impact. By identifying behaviors of the world's best innovators the authors outline five discovery skills that distinguish innovative entrepreneurs and executives from ordinary managers.
Discovery is the opportunity to find and ask the more beautiful questions, but it's cut from projects too often. Perhaps if more of us on the agency side read this book the Discovery Phase wouldn't be the popular item to cut when the budget is negotiated. Let's also keep in mind that the client doesn't contract an agency because they believe it employs ordinary people.
Discovery Skills
Questioning
Observing
Experimenting
Networking
Associating
Just as each person's physical DNA is unique, each individual studied had a unique innovator's DNA for generating breakthrough business ideas.
– The Innovator's DNA.
Does your organization need help discovering?
Reach out to me for help with any or all of the 5 areas of discovering.